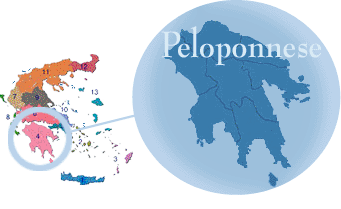 Peloponnisos, is a peninsula of 8,278 square miles (21,439 square km), a large, mountainous body of land jutting southward into the Mediterranean that since antiquity has been a major region of Greece, joined to the rest of mainland Greece by the Isthmus of Corinth.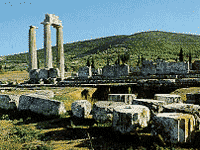 The name, which is derived from Pelopos Nisos (Island of Pelops, a legendary hero), does not appear in Homer, who preferred to apply the name of Argos, a Mycenaean city-state, to the whole peninsula. The Mycenaean civilization flourished in the 2nd millennium BC at such centres as Mycenae, Tiryns, and Pylos. The city-state of Sparta was long the major rival of Athens for political and economic dominion over Greece during the classical period, from about the 5th century BC until the Roman conquest in the 2nd century. Under the Byzantine Empire Peloponnisos suffered repeated incursions by warrior tribes from the north.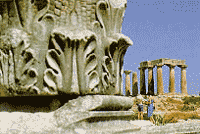 In the 13th century AD it was taken by the Franks, who held it for two centuries until it reverted to the last Byzantine emperors. It was conquered by the Turks in 1460. By the 14th century Peloponnisos was known as the Morea (Mulberry), first applied to Elis, a northwestern mulberry-growing district, and it was the site of the Despotate of Morea. Patras (Pátrai), the major city in modern times, located in northern Peloponnisos, has continued to gain commercial importance since the War of Greek Independence (1821-29). Highways link all the major regions of Peloponnisos, and there is an independent railway network that serves all the districts except Laconia.