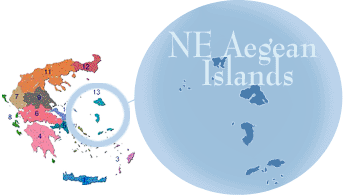 Islands that invite us along with the gods to take an imaginary voyage "through the waters of the Aegean", to places in close contact with the dream, legend, poetry, and brine that adorn the olive trees of Mytilini, the vines of Samos and the mastic trees of Chios.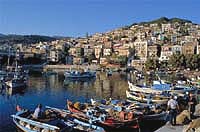 Here Europe is just a stone's throw from Asia and history is interwoven with legend. It was here that Icarus fell into the sea during man's first attempt to conquer the sky.
Here you find the natural surroundings that call forth poetry, not in the sense of versification but of true creation .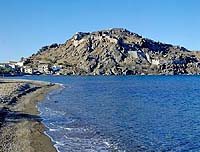 Here you see beautiful Neoclassical houses next to crystalline water, here folk art has done wonders with wood, clay and colour, reaching its peak in the paintings of Theophilos.
Here philosophers like Pittakos once governed, and governors like Polykrates philosophized.
The vines of Samos provided nectar for Olympos.
Today its fresh fish and aromatic ouzo provide pleasure, not just for the gods but for all who visit. Here, apart from the larger islands of Lesvos, Samos, Chios, Limnos, and Ikaria, you'll also find countless smaller ones – little jewels like Fourni, Inoussai, Psara, Lipsi and many others.
Here you'll find early Christian churches and country chapels with dazzling white belfries. Here blinding white coexists with grey dry stone walls, cool mornings with hot noons, tranquil days with windy ones, fishermen and poets, who from Homer, Sappho and Alcaeus down to Seferis and the living Nobel laureate from Mytilini, Odysseas Elytis, have written about and been inspired by the Aegean.