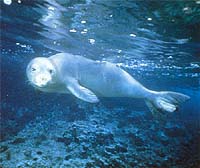 An oblong island with a precipitous northwestern coastline, and a hilly landscape. The inhabitants work in the fields on the small but fertile plains, or else are shepherds and seamen. The center of the island has submerged,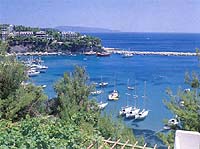 leaving two small islets and several smaller ones still. A rock mass called Psathoura is all that remains of ancient Alonissos.
The sea round Alonissos has been declared as a "Marine conservation Park" where all human intervention is forbidden. The best way of getting about is by motorboats. These ply between the islands and the various beaches and excursion sites.